[content_box_red width="75%"]THE LOYALTY PROGRAM IS NO LONGER AVAILABLE FOR NEW MEMBERS[/content_box_red]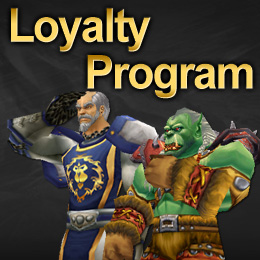 Video Summary:
Introducing Dugi Guides – Members Loyalty Program to reward our old members.
All members who made a total purchase of $175 or more will earn a free lifetime updates for the following guides
– Leveling
– Dailies & Events
– Loremater & Dungeons
– Dugi Gold Academy
The free lifetime updates will cover new content updates for Mist of Pandaria and future World of Warcraft expansion.
Loyalty program is effective now for all your old and new active purchase will count towards the loyalty program, once you have reach $175 total purchase or more, your account will be flagged automatically by our system for free updates.
[content_box_red width="75%"]Note: We are aware of issues with some products displaying $0 purchase.
Make sure the $0

product have a receipt #
(free product such as Bonus guides or Cataclysm update might not have one and the $0 value displayed is correct)

P

lease contact Sales Enquiry (Dugi) using the Ticket Support and I will fix it.
[/content_box_red]