We're excited to announce the release of our brand new exclusive feature for the Dugi WoW Classic addon. This will make questing a lot easier and the update available for free now.
Click here to download the Dugi Installer
Classic Build 1.100 – December 7th 2019
Dugi Addon
New Track Quest POIs feature – Retail style Quest POIs and Quest Area highlight for the quest in log
New Track Quest Spawn feature – Dots / Spawn locations for relevant NPCs or Objects for the quest in log
New Track Quest Givers – Available Quest Givers locations for quests for 10 levels lower and 2 levels higher than the player level
New Track Spirit Healers – Show Graveyard locations
New Nameplate Tracking feature – Add Objective Counter above relevant enemy Nameplates. Require Blizzard enemy Nameplates enabled for this to work
1. Track Quest POIs
First up is a new feature for WoW Classic exclusive to Dugi Guides is the "Track Quest POIs" feature. We created this feature to mimic the WoW Retail version.
You can enable it by clicking the Dugi Minimap Tracking icon and select Track Quest POIs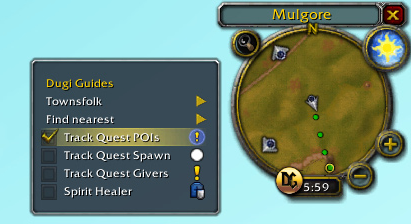 You should now notice clickable POIs in your World Map and Objective Tracker, available just like in WoW Retail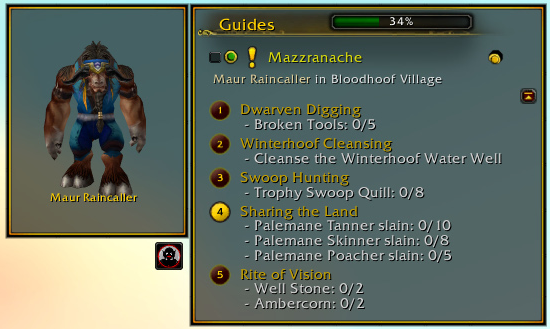 The World Map now displays blue quest area highlight showing quest locations and you can also click on them to create waypoints and display a tooltip for the Objective counter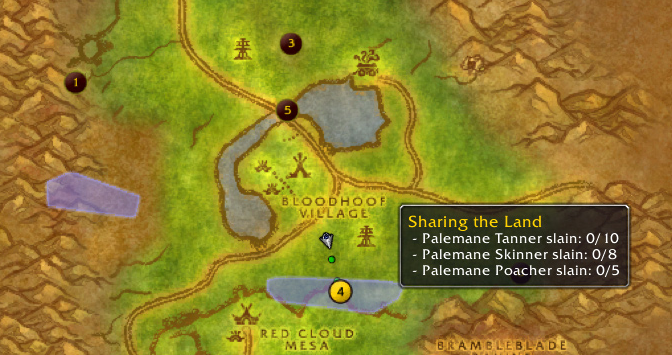 2. Track Quest Spawn
You can improve the quest tracking feature further by enabling the Track Quest Spawn feature. This feature will display exact spawn points for more accuracy, similar to Questie and ClassicCodex type addons.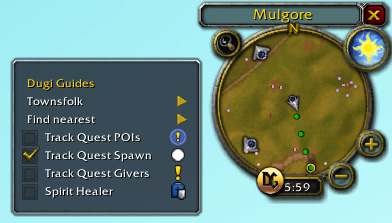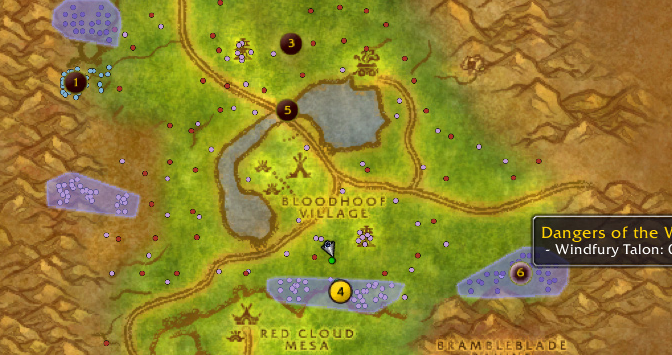 3. Track Quest Givers
Additionally, you can now track quest givers to show all available and future quests (within 2 levels ahead of player level) showing yellow and silver exclamation (!) points on the map.
This feature does take into account the character's completed pre-quest and level.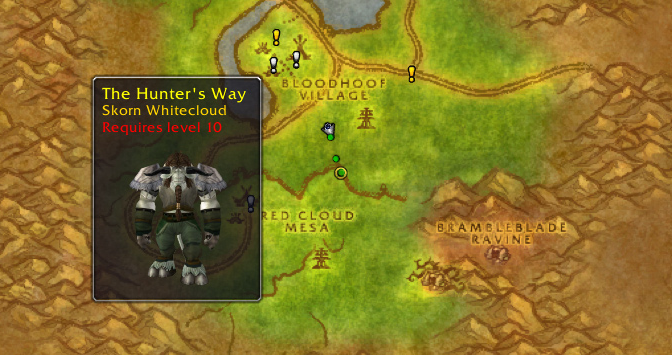 4. Track Spirit Healers
Another new tracking feature is the Spirit Healers (Graveyard) tracking. This will show you the locations of Spirit Healers in the map for your faction. This can be useful during questing to help you predict your spawn location as a shortcut by dying and resurrect at the spirit healer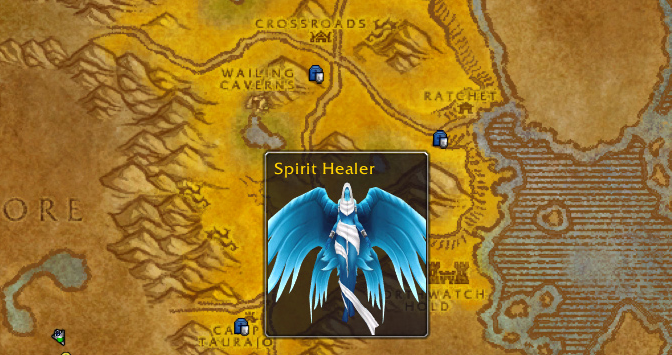 5. Nameplates Tracking
With the added quest database that we use for tracking, we're able to bring back the Nameplates tracking feature. This adds additional objective counter above the enemy's nameplates and also display it on the tooltip hover. You can enable this feature from the settings menu and you will also need to enable the standard Enemy Nameplates to feature in the game.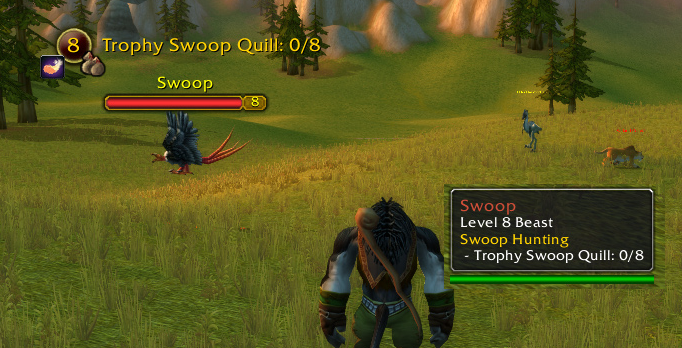 Alright, looking forward to hearing your feedback, tell us if you enjoy it or not. The Classic Dungeon guides are almost complete we'll be releasing that next
-Dugi