This is a quick post to tell you a latest new feature we added called the Training Reminder.
Have you ever reach several levels and forgot to train powerful new skills that would have helped your questing hours ago?
The training reminder is here to let you know what is available for your level, how much it cost and where to find your closest trainer.
This will help you decide whether going back to your trainer is worth it or not without alt tabbing and searching what skill you are available on websites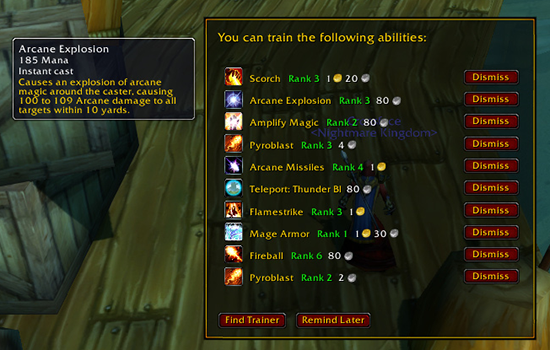 The feature is fairly simple but effective, you can easily dismiss skills that you don't want, or set it to remind you later. Or if you don't like being bothered by it at all you can turn it off by going to Dugi Settings > Other category.
I hope you enjoy the new feature
-Dugi