If I had to give you one tip in for leveling in the new Dreanor 90 – 100 zones then this is it.
Before the expansion comes make sure you get yourself a Water Strider mount. This is a mount that you can purchase in Pandaria from The Anglers faction.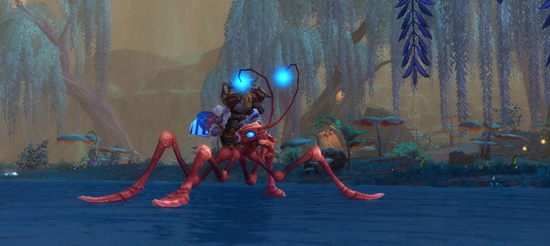 What's special about the Water Strider mount is that it can walk on water which is fantastic especially if you're not a Shaman (they can use Water Walking) or a Death Knight (Path of Frost)
In Warlords of Draenor you won't be able to fly with your flying mounts and to make things worse Draenor zones have lots of…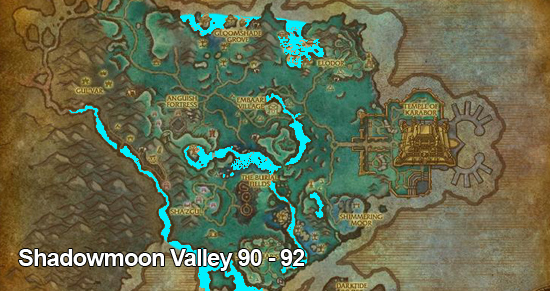 Rivers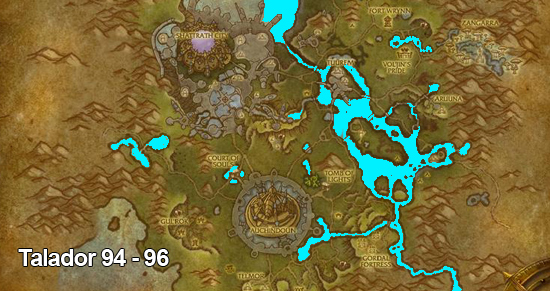 & Lakes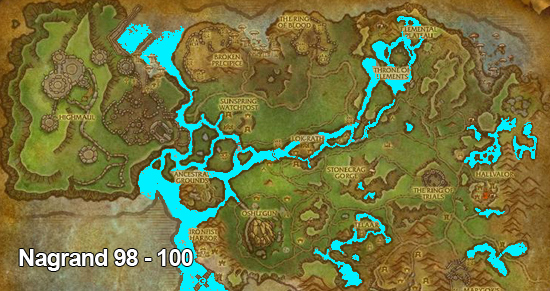 Everywhere…
Many of the water areas in Draenor are deep and will slow you down when you're forced to swim across frequently.
But I can easily move across using the Water Strider mount which really boosted my leveling times in the beta because
You will need to earn exalted reputation with The Anglers before you can purchase the Water Strider mount.
You can find the complete in-game Anglers guide in the Pandaria dailies section of our guides.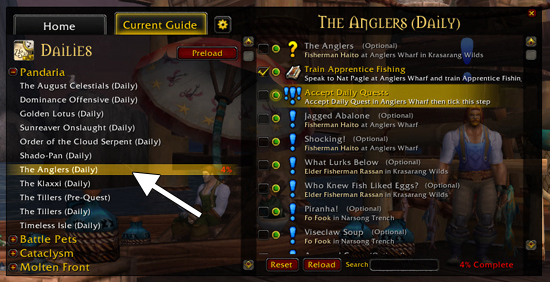 If you don't have our complete Pandaria guides you can now get the complete set of Dugi In-Game guides for as low as $6.99 / month.
Click here to purchase Dugi Guides and be prepared for Warlords of Draenor