Shadowlands is just around the corner on 24th and our leveling guide is now ready for download with our latest retail update 8.920
This expansion update currently cover all 4 new zones for Shadowlands leveling of level 50 to 60.
Leveling Guide Content
1-10 Exiles Reach Guide
50-60 Shadowlands Guides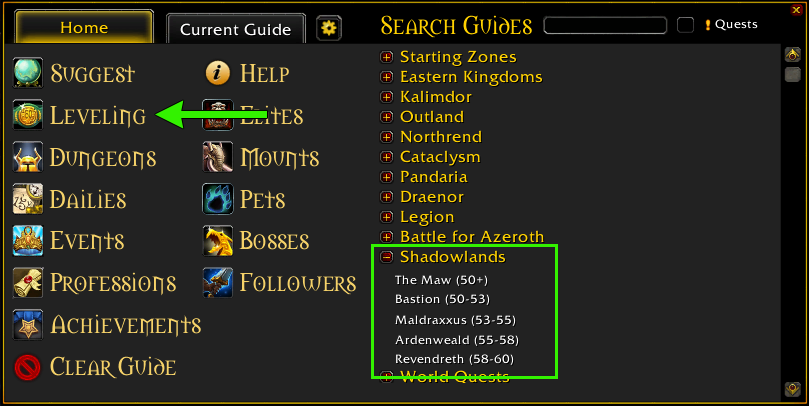 We're still working on many more guides that will be released by the end of the week that will covers the new Covenant Campaign guide for level 60 characters and cther guides such as dungeon, dailies, achievement, and professions will also be covered next.
New leveling content is automatically included for subscription users and loyalty program members. Old members will also have the option to purchase the update in the members area now.
Note that the guides won't work until next week when the new content is added to the retail server. But you can download it now and get yourself all ready to go on launch day.
-Dugi