You may or may not be aware that our website was down for almost 24 hours yesterday and I would like to apologize for the down time.
Normally we would notify a long downtime via email as well but even our newsletter provider aweber.com was also down and we couldn't send out any email. The event was a massive network outage that affected a lot of websites and not just ours.
While this rarely happens, I think this is a good time to remind everybody that the best way to hear the latest news from us during a server downtime is always from our facebook page @ http://www.facebook.com/DugiGuides
With that aside our server is now back on line, without any known issue.
While I have your attention, here are some more sneak peek on our latest project the NPC Journal.
We're working hard to get this new features and guides out soon as possible, and we're making good progress. The NPC Journal became a much bigger project that what we originally anticipated as we kept coming up with new ideas to make it better.
These are just some screenshots which doesn't really do much justice to how awesome we think this is… but we will explain the entire feature soon with a video presentation.
Some notable things in the screenshots are
The new guides options Elites, Mounts, Pets and Bosses.
Bosses guides will cover just about all dungeon bosses and raid boss strategy for MoP and separate tab for each role. (raid content from previous expansions won't be covered for now)
New hyperlinks to add all sort of nice details to the guides. eg,
mouse hover on a NPC name will show the NPC model in a tool tip
mouse hover on an item or spell will display the item information.
and more hyperlinks covering faction detail, achievement, quests.
Clickable waypoints in the guides.
All the NPCs are searchable by their name using the Search Guides feature.
Uncollected pets and mounts names in darker colour to easily identify between collected and uncollected from the list.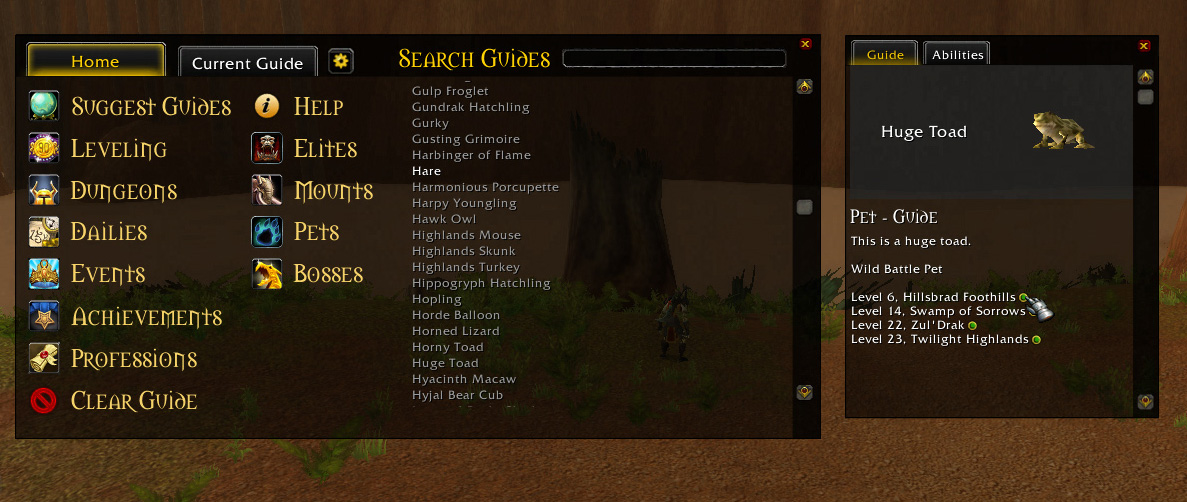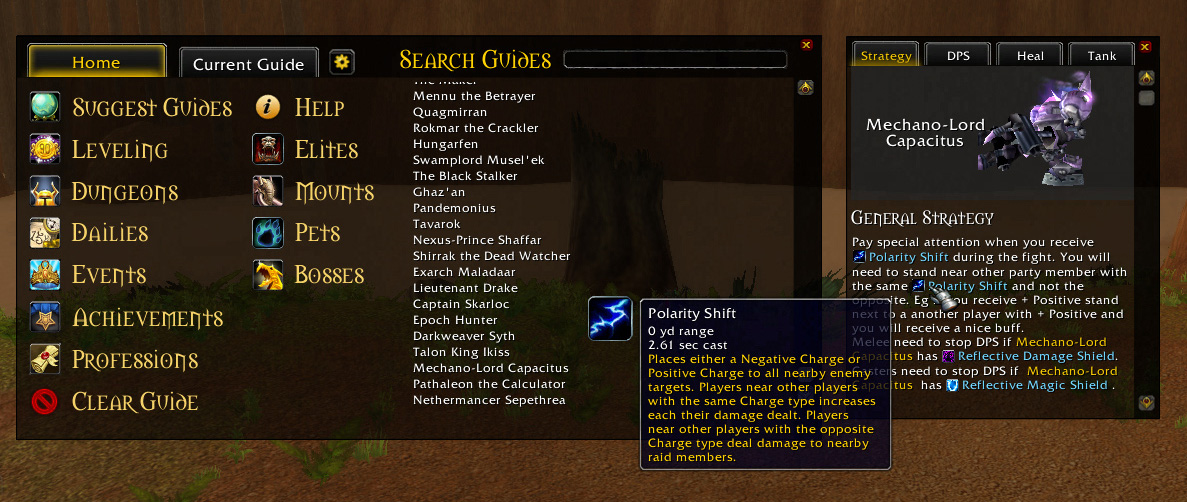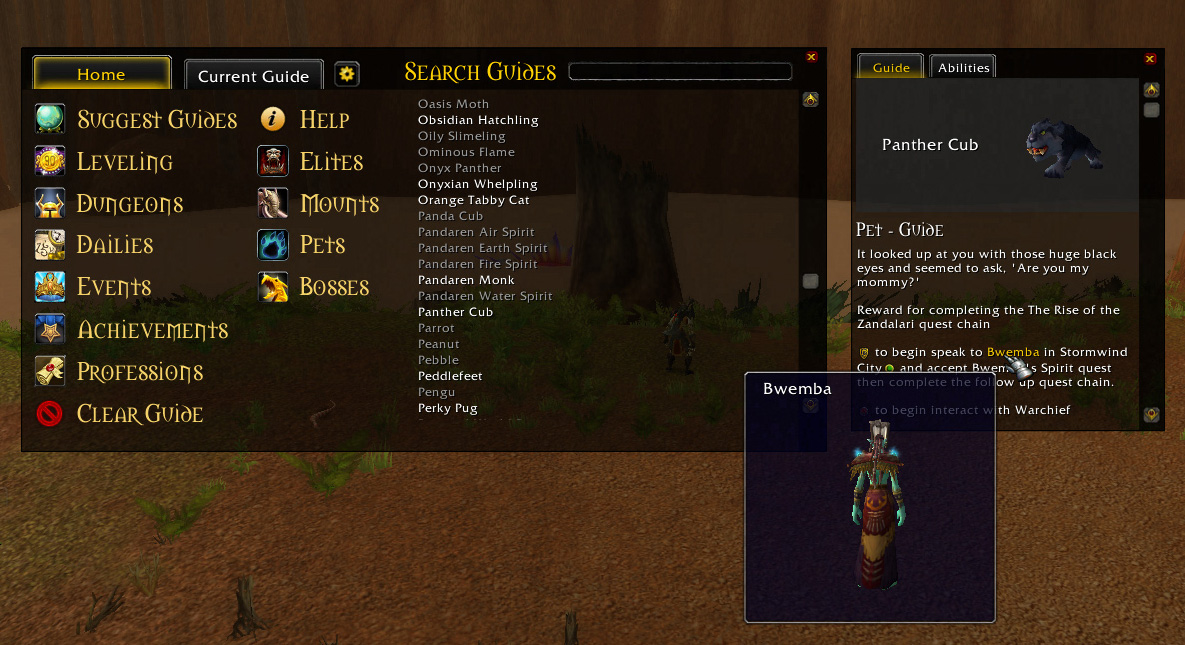 Ok I hope you enjoy the new preview.
Yours Truly
-Dugi
PS. We're  planning on a early release perhaps to limited number of customers so we can get some feedback and suggestions on improvements as we polish the guides, stay tuned to our newsletters 🙂