Did you recently boosted a character to 90 that came free from the expansion pre-order?
I hate to break this to you…
because it's not as great as it sound once you discover that you only get 150g in your bag which makes it a very poor maxed level character with no profession to make gold.
Where if you had leveled your character the traditional way you will likely have over 10,000 gold in your pocket which you can use to level your professions, mounts, pets, new gear, gems and enchants for your gear.
I think a common misconception with Dugi Guides is that it's only good for leveling…
but here's our top 5 reasons of why you still need Dugi Guides at level 90.
1. Timeless Isle Guide
A boosted level 90 character will begin in the Timeless Isle and this guide is extremely useful to help you complete the Timeless Isle quests and also to easily locate all the treasure chests which will contain many epic upgrades for your gear (ilvl 496)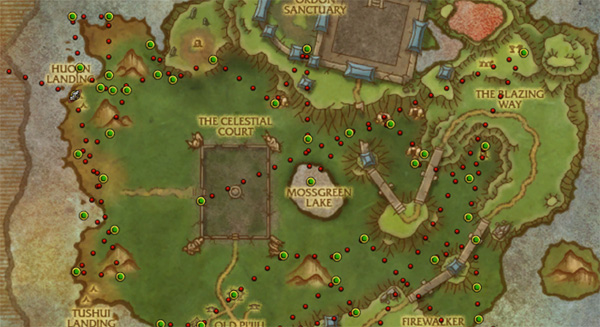 2. Profession Guides
Leveling a profession from 0 to 600 is going to take a lot of time and money… Dugi Profession guide is the perfect companion to help you level any profession quickly and cost effective. The profession guide also comes with farming route and location if you want to collect your own materials.
3. MoP Daily Quest Guides
Earn Gold, Valor points and Reputations by using Dugi Daily Quest guides.

4. The Tillers Farming Guide
Build your farm with the Tiller Daily Quest guide and spend as little as 5 minutes per day to collect over 500g gold.
Check out the special video below to discover how it works.
5. MoP Leveling Guides
Last but not least, the MoP Leveling Guides are still useful at level 90 because you can complete all the quests and earn extra gold instead of XP because you're already maxed level, eg completing the Dread Waste guide will earn you over 1000 gold plus gear rewards that you can disenchant or vendor.
Of course there are many other reasons to use Dugi Guides such as completing your achievements, leveling new characters or simply using the handy addon features such as the GPS waypoint arrow, Map Tracking and Gear Advisor. 
Warlords of Draenor expansion is due to release 12/20/2014  or earlier, which means you will be covered for the expansion with our one year updates that comes with your purchase. And you will have plenty of time to make use of the guides before the expansion aswell.