We fixed a large number of bugs so I highly recommend you update everything to the latest versions in our download page below.
https://www.dugiguides.com/download/
We got a cool new feature which will make it easier for you to use our Dungeon Maps.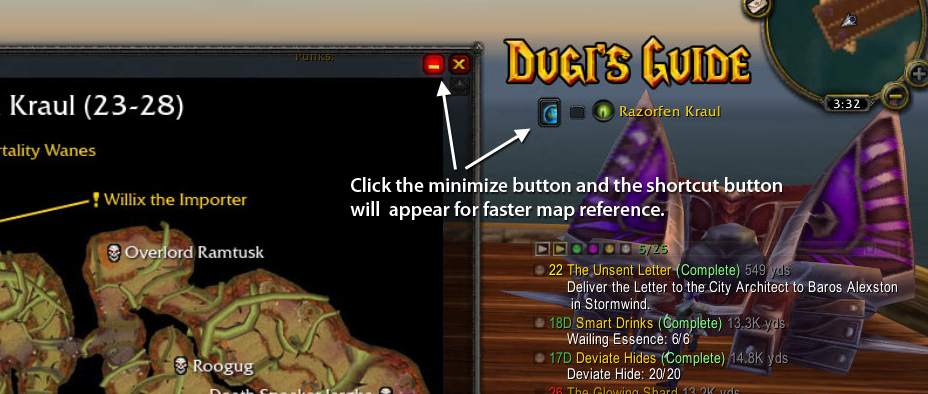 * You can now minimize the Dungeon map and a special button will appear so you can quickly refer back to your map if you minimize it.
* Made it faster switching tab to tab
* Fixed percentage displaying incorrectly on guide listing pages
* Fixed a large bug that made the very 1st step of a lot of
guides disappear.
lot of corrections was made to the Leveling & Dungeon guides, I would thank you for everyone that reported the errors in our bug forum. We are committed with making the guides absolutely flawless for you.
Also a special note that Talented addon was updated to be more compatible with WoW patch 3.3.5
You can download the latest addons and guides updates below
https://www.dugiguides.com/download/