By tommorow WoW patch 4.2 will be live and I'm also pleased to announced that our Daily Quest Guides have been updated to include the new daily quests hub in Mount Hyjal and the zone The Molten Front.
To download new guides simply update to the latest version of Dugi Guides 4.7812
https://www.dugiguides.com/download
and you will find the new guides under the Dailies/Events tab (see screenshot below)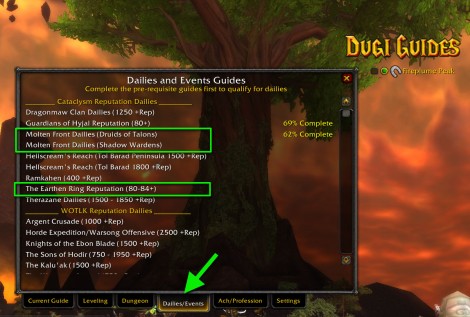 Note that you will need to already own our Dailies & Events guide to receive this free update.
Our 'The Earthern Ring' reputation guide have also been updated to include the new solo 'The Call of the World Shaman' quest line which will reward you with an epic cloak for your class.
I hope you enjoy patch 4.2 and our Daily Quest Guides update.
-Dugi