Hi everyone, it has been a while since you heard from us and I thought I would give you a quick catch up of the latest improvements for Dugi Guides.
Some of you that regulary check our update log might have already noticed the changes but here are our top 3 recent updates…
1. New Blackrock Foundry Boss Guides
Boss strategy guides for the latest Blackrock Foundry raid are now available for owners of the NPC Journal Module
This includes quick tips for specific roles (DPS, Heal and Tank)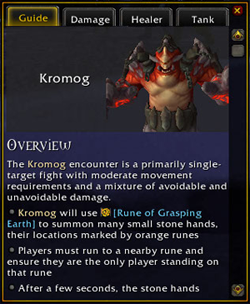 2. Complete rebuild of the old  level 10 – 90 dungeon guides
Since WoD was released,  you may have noticed that all dungeons now reward additional XP and gold for killing bosses.
We rebuilt all the old guides to use this new system. The guides will direct you to the bosses and complete quests at the same time. Previously our dungeon guides only gave you instructions on how to complete the Dungeon quests.
The new dungeon guides can also be reset and used again even if you have already completed the quests to take advantage of the navigation system.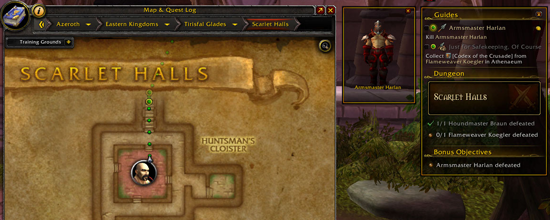 3. New guide tooltip that appears when your mouse hovers over the guides
We though this added a nice touch to the guides and we will also add more information to the tooltips, such as a description for each guide to help you choose guides.
The leveling guides now display a screenshot representation of the zone
The NPC Journal also displays the model for the NPC, Pet or Mount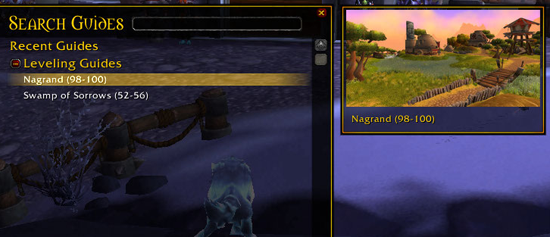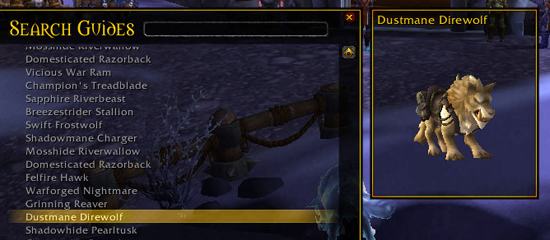 I hope you enjoy the guides and our latest updates.
-Dugi