This is the #1 most requested guides and feature from our users since WoD was released and I'm pleased to announce that the new Follower guides is now available as a free update for owners of the NPC-Journal Module.
Click here to download and update Dugi Guides now
To celebrate the release of the Follower Guides the NPC-Journal Module is now
available at a discounted price of $35 $25 until next Sunday 29th
If you have the NPC-Journal you should now find a new Followers section in the main guide menu.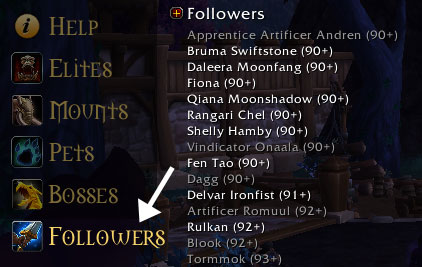 The Followers guide is available in the NPC-Journal format where it should provide you with all the important information and how to collect them.
Look for the waypoint icon which you can click directly on guide to create a waypoint to direct you to the follower or a green colored guide link which will be available towards the bottom of the guide for some followers.  You can click on the green link to load a step-by-step guide to help you collect the follower.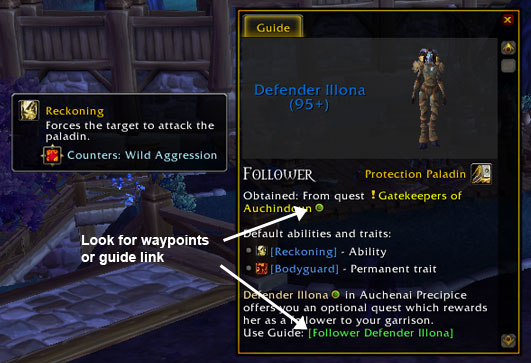 You can also use the Blizzard follower frame to look for a follower with a certain ability or trait. The NPC-Journal button will be available for every follower and you can click on to instantly load guide for the follower.
If you have any questions or feedback please don't hesitate to post on the comment section below
enjoy the update!
-Dugi