Hi everyone, along with our regular guide updates we managed to squeeze a new unique feature that you might find useful.
The new Auto Mount feature can now be found in the settings menu.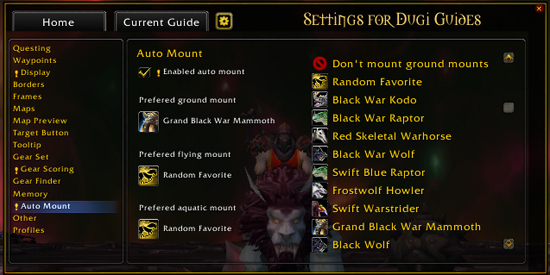 The feature is fairly simple to use. Enabling it will allow the addon to cast a mount spell for your character whenever possible.
This will save you time from manually clicking your mount button remove that continuous grind of getting back on your mount after combat or questing.
There are some customization options for selecting the mounts and you can easily disable it if you want it to stop. We are still tweaking this feature and would love to hear any feedback to improve it.
Thanks and enjoy the guides!
-Dugi