How to collect treasures in Draenor for loot and
experience (XP) bonus for leveling in 5 easy steps
Step 1: Make sure you have the Extra Tracking Modules or WoD Achievement & Profession Update installed and enable Track Achievements in your minimap tracker.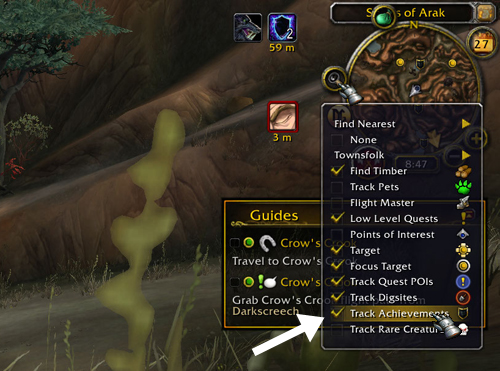 Step 2: As you play.. keep an eye out for the achievement

icon on your minimap and mouse hover to check if it's a treasure.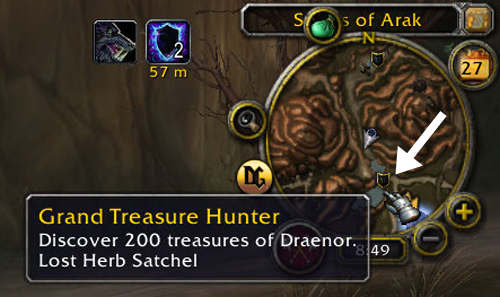 Step 3: You can left click directly on the

icon in your minimap to automatically create a waypoint for the treasure.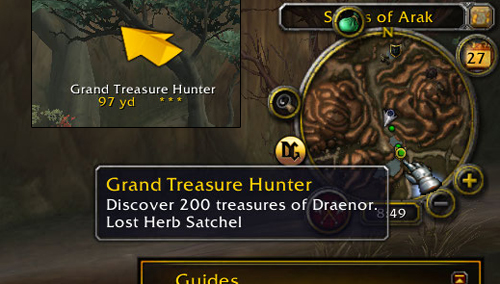 Step 4: Follow the arrow to help you find the the treasure, look carefully as it is carefully hidden sometime.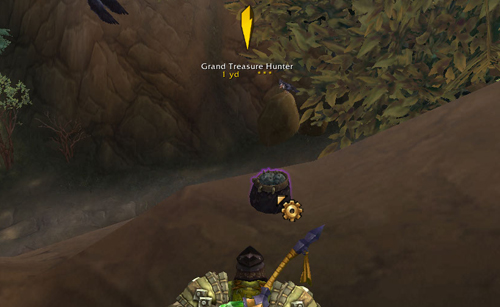 Step 5: Profit! enjoy your loot and XP bonus equivalent to completing a quest!