Good news everyone! Demon Hunter early access and Broken Shore legion introduction scenario will be available tomorrow on the live servers and we have the guides available for you now.
To get the new guides simply update Dugi to the latest version with our automated installer available here https://www.dugiguides.com/dgmembers/

This is currently a free update for all Dugi Guides users
Demon Hunter guide should load automatically as soon as you enter the game or you can find it in the Legion section of the leveling guide
Broken Shore scenario guide is also available in the Legion leveling guide section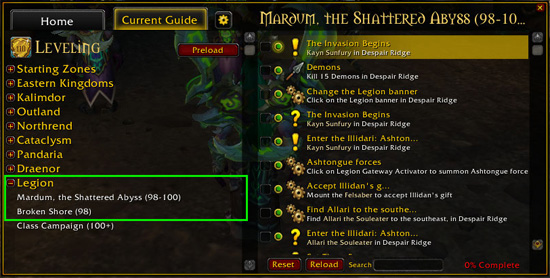 The rest of the Legion updates will be available closer to the expansion release on August 30th.
Subscribed members will automatically receive all the Legion update as they are released
Old members without subscription will need to purchase the Legion Update (This will be available soon)
Enjoy the update!
-Dugi