Our new leveling addon is about 95% complete,  obviously this took us much longer than expected. We still have a small list of bugs to iron out.  The addon itself is now playable but we won't release it with the current bugs. I was able to re-create this sales video with it check it out below.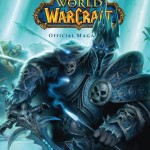 I really thank you for your patience's and support, I know it must have been frustrating for you to wait this long.
For our current customers the updates are free and for new customers we will have a re-opening special and be in to win 10x FULL YEAR Subscription to World of Warcraft Magazine to give away.  ($40 Value)
This will be random draw and every purchase from 18th  February until a specified date will count as an entry. More details as we get closer to our release.