Patch 6.2 is here and the update for Dugi Guides is available now.
Update Dugi to 7.300 by using the installer available from the link below
https://www.dugiguides.com/dgmembers/
If you already have a level 100 character with tier 3 Garrison then you're ready for the new Tanaan Jungle zone.  Load the Tanaan Jungle guide from the daily quest guide section to begin your journey…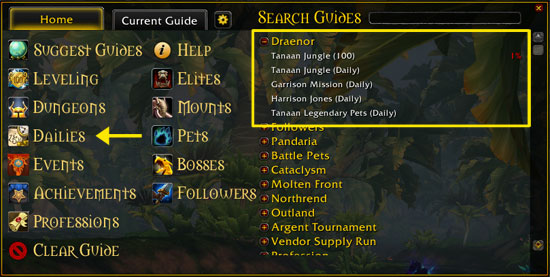 Once you have completed that guide you can begin raising your reputations by required for the Tanaan Diplomat achievement and complete the Draenor Pathfinder achievement for flying in Draenor.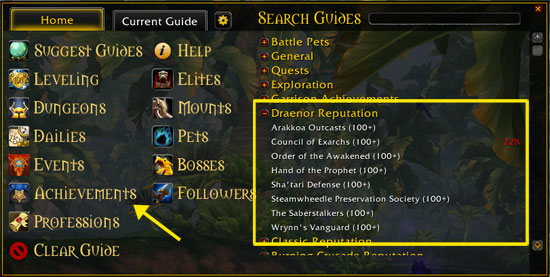 Patch 6.2 have also added new Pets, Mounts, Followers, Rare NPCs, Treasures and Hellfire Citadel raid and we have guides available for them as well with the NPC Journal and Extra Tracking Modules which you can purchase from the members area.
Full list of changes and additions below for Dugi patch 6.2 update
Dugi Addon
Updated TaxiData for Patch 6.2
Fixed compatibility issue with WorldFlightMap addon
Improve loading time
Daily Guides
Tanaan Jungle Pre Quest
Legendary Pet Daily
Tanaan Jungle Dailies
Achievement Guides
Securing Draenor Achievement
Garrison Campaign Tanaan Jungle
Hand of Prophet Reputation
Order of the Awakened Reputation
The Saberstalkers Reputation
Voljins Head Hunters Reputation
Tiny Terrors of Tanaan Achievement
NPC Journal
Guides are now listed in sub-catergories
Patch 6.2 Pets
Patch 6.2 Mounts
Patch 6.2 Followers
Hellfire Citadel Boss guides
Extra Tracking Module
Rare NPC Tracking for Tanaan Jungle
Achievement Tracking for Tanaan Jungle
Treasures Tracking for Tanaan Jungle
Wild Pet locations for Tanaan Jungle
Enjoy patch 6.2 !
-Dugi