World of Warcraft Patch 5.3 "Escalation" is live now! and Dugi Guides has got you covered with a new guide for the limited time World Event Battlefield: Barrens
This is a free update for all Dugi Guides users and you can find the new guide in the Event section of our guides.
Simply update your Dugi Guides with our installer (available in our download page below)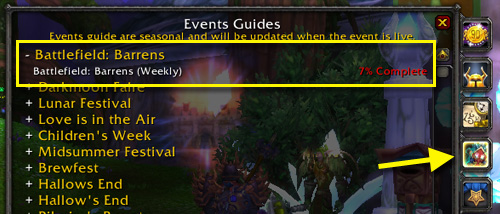 Patch 5.3 introduces a new world event, Battlefield Barrens, that explores the conflict between the Alliance, Horde, and Garrosh. There's a ton of stuff to do and collect as part of this event–but it's only around for a limited amount of time.
More information can be found on WoWhead patch 5.3 guide.