World of Wacraft Patch 6.0.2  will be available tommorow with majors changes to the games and also Dugi Guides.
The highlight for this patch that you should not miss is the new Iron Horde Invasion quest line. A guide for this event is available for free in the Events section of our guides.
Click here to download Dugi Guides installer and update to the latest version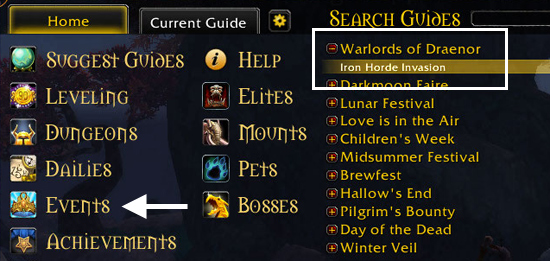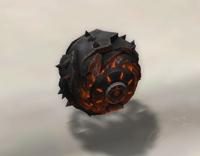 This event is only available until November 13th which is when full WoD expansion goes live and it will reward you with a unique companion / battle pet the Iron Starlette.
Don't miss out on this reward as you can only get it during this event. Once the event is over it will be gone for good.
Dugi Guides Addon Changes
The new WoW 6.0 comes with a lot of changes with the API and here a few important thing that you need to know.
The Gear Advisor is temporarily disabled until it is fully updated for the new stats systems.
The Objective Tracker currently bugged after zoning into a Dungeon.  It is best to disable the addon when you're in a dungeon.
The Objective Tracker (Watch Frame) is no longer moveable. Blizzard made a lot of changes to the Objectives Tracking system and moving it can create errors, we will continue to look for a solution with the live version of WoW.
If you wish to move Dugi Guides go to Settings > Display > and un tick 'Anchored Frame' mode to switch to Floating Frame and this will allow you to move Dugi Guides Small Frame anywhere on your screen.
Please bear with us as we tackle these issue, they are our top priority. click here for the full list of changes.
Enjoy Patch 6.0!