[content_box_green width="75%"]Critical issues fixed and the new UI update is now available with the latest update (6.703) [/content_box_green]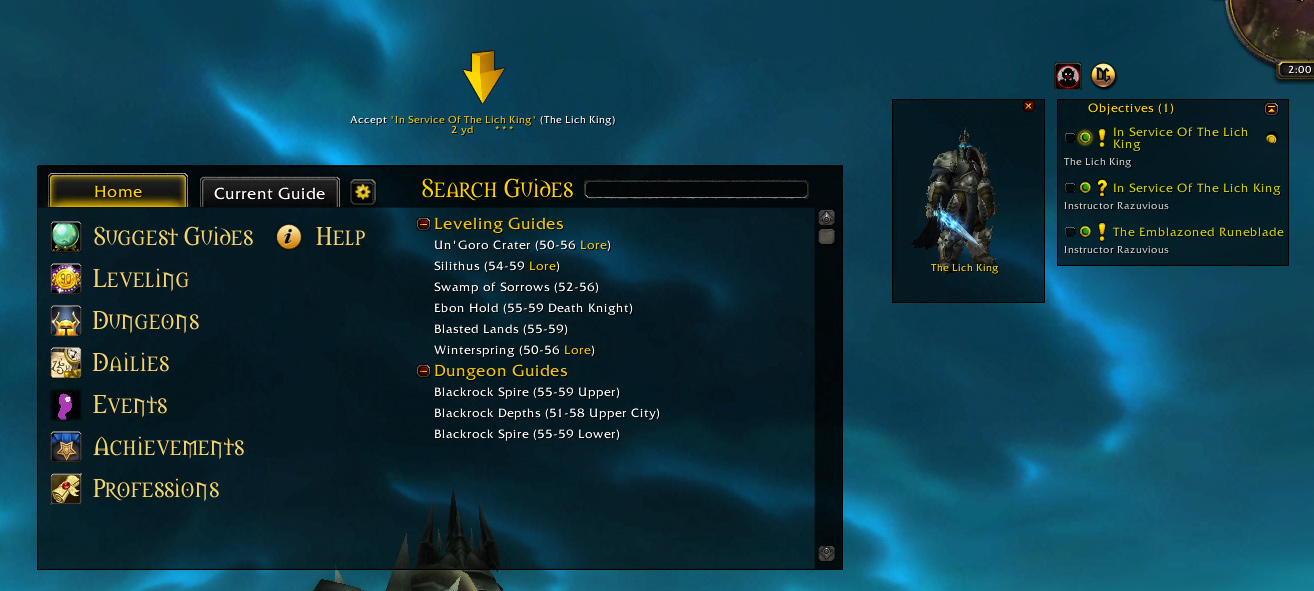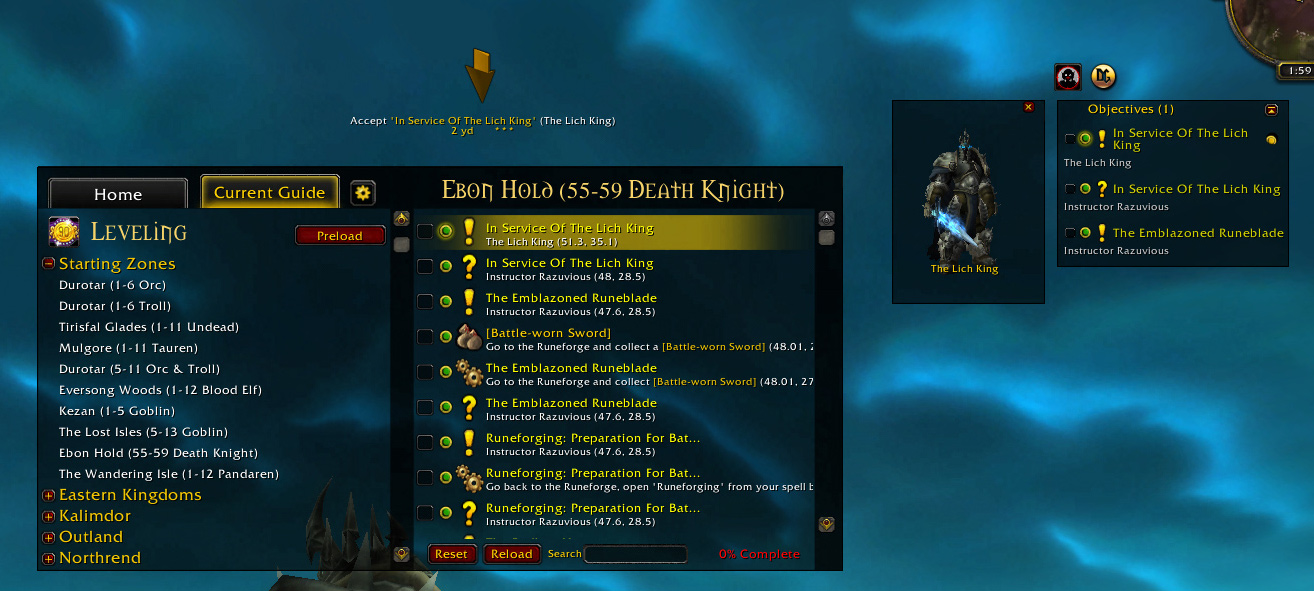 In this latest update we rebuilt the large frame window to a brand new setup. Our goal is to make guide selection and viewing easier while improving the overall look.
List of changes:
Wider Large Frame
For visual and functionality reason we made the large frame wider. The side guide selection tabs and bottom left corner tabs was removed to get a clean square window.
New Home Tab
On the top left corner there is a "Home" tab which will display all the available guide types on the left hand sides.
Improved Suggest Guides button
Available in the Home tab, the new suggest button will now suggest more guides from Dailies, Events, Professions depending on your character's level, reputation, current events based on the in-game calendar. This feature is not 100% finished and will be improved to suggest more guides with upcoming updates.
Improved Search Guide 
Search Guide now available as default in the home tab and will display the result in the right hand side of the home tab. Type your subject to begin the guide search.
Improved Current Guide tab
Current guide tab now display the guide type selection on the left hand side to make it easier to switch or browse different guides.
Settings Tab Changes
The setting tab is available as a gear icon button to the right of current guide tab.
Record Tab Changes
The record tab has been removed for now as it was not very popular among users. You can access it again later by using the command /dgr  (not working yet)
 Special Note: The new default border is ElvUI , you can change the borders back to the old style by going to the Settings > Borders options.
Ok that is it! (for now..)
I hope you enjoy the new UI and I look forward to hear your feedback.
-Dugi