Hi everyone, I'm excited to announce our new Navigator Search Feature
In the real world you can type in the address or business name into your GPS navigator and you will be provide with a direction to get there.
Well Dugi Guides have now achieved something similar for World of Warcraft. You can now type in a location name that exist in WoW and Dugi Guides addon will quickly provide you with a search result and a clickable link to generate a waypoint to get to your desired location.
To begin using it simply type in the location name in the search field in the Home tab, in this example below when we type in "Durotar" the search results will provide all available sub zones in Durotar.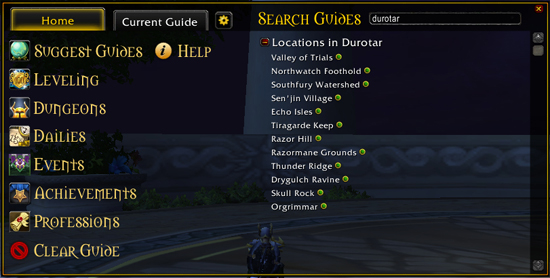 We can be a bit more specific by entering the sub zone name eg "Goldshire" and clicking the link will create a waypoint. All waypoints will also use the Taxi system to provide you with a step by step guide to get there.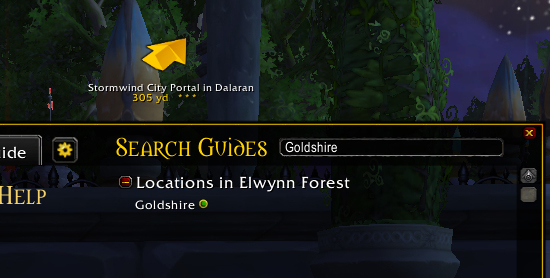 You can also use it to find the portal entrance of a dungeon or raid eg "Wailing Caverns"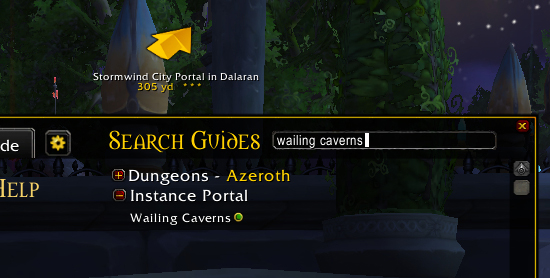 This feature will also work when Dugi addon is in the Silver (Essential) mode. You can use the "Search Locations" in settings category to search.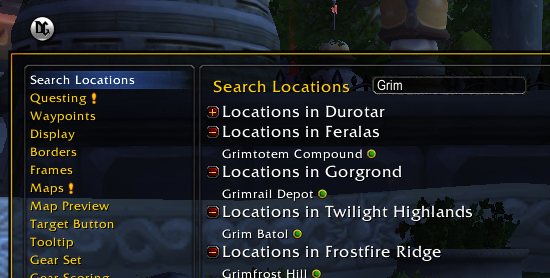 Finaly we didn't forget our non-english client users, this feature has been localized to work for all languages in WoW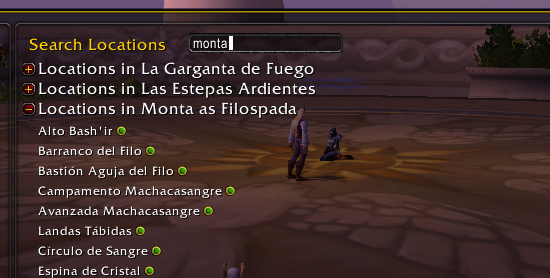 This feature is also free for all users 🙂
I hope you like it
-Dugi