This is just quick annoucement to notify you that due to popular demand we recently added a new setting with the latest update to allow customization of the gear advisor weight values.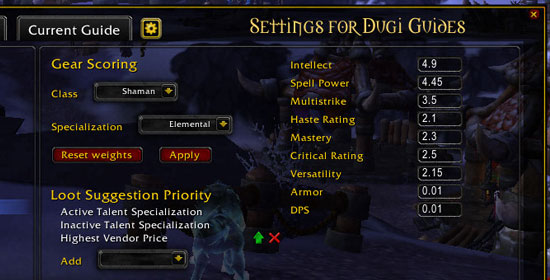 You can find this new option in the Settings > Gear Scoring section and you can adjust the value as you see fit and click the Apply button for it to take effect.
The default settings is already optimized for best result so most players wouldn't need to change anything. But the option is now there if you need it.
If you have any questions don't hesitate to post them in the comment section below.