This is important because Day of The Dead will last until Monday November 3rd (less than 2 days from now). If you miss this event you won't be able to get the new items it until next year…
Blizzard have unexpectedly updated this event with some cool new items and achievements for 2014.
There are now several wrestling inspired costumes you can purchase for 100g from Chapman. Once in the costume, you can do battle with other costumed players. You can use the costumes even after the holiday is over!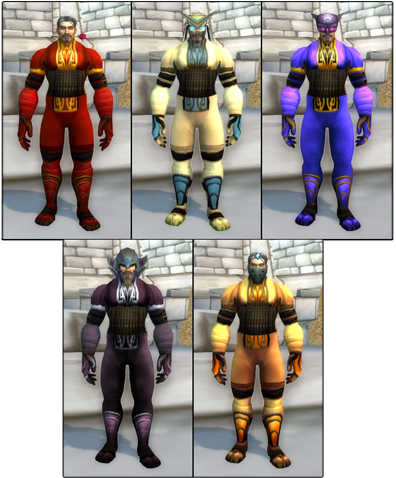 When you use one of these costumes, it applies a buff on you that reduces healing taken by 100% and allows other costume-wearing players to attack you (and vice-versa). Players wearing costumes can only attack each other using the 3 special abilities that wearing a costume gives them. These special abilities can be cast using an extra action bar button, but there is only one button and the ability you can cast changes every time you use the button.
You can also find the complete Day of the Dead quest and achievement guide in the event section of our guides.
Notable Rewards
Completing the quest line will earn you a special battle pet Macabre Marionette
Enjoy!
-Dugi