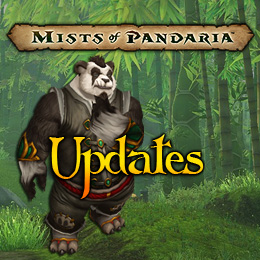 This is a special 'heads up' announcement to remind you of our upcoming Mist of Pandaria Pre-Order sale
On September 17th EST our Mist of Pandaria updates will be available for pre-order purchase.
As special thank you, our members will be able to purchase the MoP updates at a discounted rate during the pre-order sales which ends on September 24th.
Note: Our existing guides and packages will also be reduced by up to 40% off during the pre-order sale.
The new MoP guides will also be ready to download a few days before the expansion itself is released. We will make sure you have the guides installed and ready.
Thats it!, make sure to mark it on your calendar and hold out for our pre-order sale for massive savings if you choose to purchase our guides.
-Dugi