Midsummer Festival begins on June 21st to July 5th, and we got the complete in-game guide available for you! 2018 has new toys and pets:
Several heirloom upgrade items can be purchased:
In 2018, the Frostscythe and capes are up to ilvl 880.
Simply update your Dugi Guides to with our installer (available in our download page below)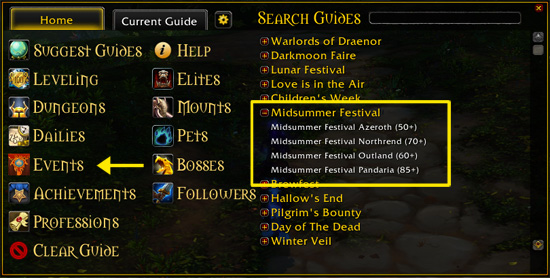 The in-game guide will take you through the Achievement and also provide you with the best route to find every single bonfire location and earn over 1500g while doing it!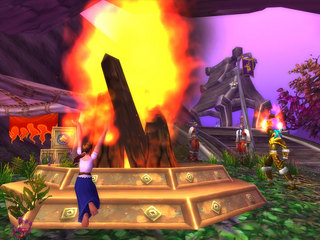 This is also the BEST time of the year to level because for two weeks you can…
Gain 10% MORE experience with the Ribbon Dance buff
Gain Bonfire Blessing buff which almost double your character's damage!
During this event you can also get…
Get special items that will set your hands and feet on FIRE!
Juggle Dozens of flame torch with your characters.
Impress your friends with the Flame Brazier to turn yourself to a dancing Draenie torch!
Also check out Midsummer Festival guide on wowhead for more info.