Hallow's End begins Oct. 18th – Nov. 1st 2016 and we got the complete in-game guide available for you!
Event Changes
Hallow's End has many updates for 2016: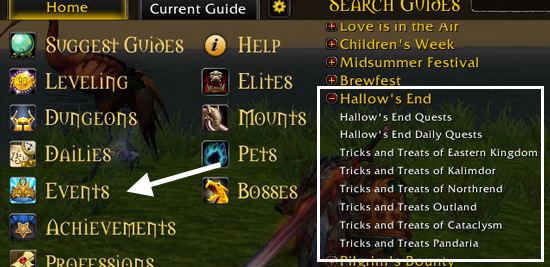 Observed by both the Horde and the Alliance, Hallow's End is a celebration of the break between the Forsaken and the Scourge. Many tricks and treats await adventurers seeking holiday fun, including defeating the Headless Horseman, visiting inns and cities for fun items such as masks and costumes, and eating way too much candy in one sitting.

Notable Rewards
During Hallow's End, players can acquire the title The Hallowed, collect fun mounts like

The Horseman's Reins, and get 3 unique Battle Pets

Sinister Squashling ,

Feline Familiar and

Creepy Crate
Learn More on fan sites